I read the first 100 pages of this book, the last chapter ended on 112 so I decided to finish the chapter rather than end mid-chapter. And boy do I have some thoughts on this. This will NOT be spoiler free so read under the cut at your own peril. And again these are just my opinions and how I felt reading the book, so take it with a grain of salt 'kay.
📖 If some stranger just sat next to me in a booth, wormed their way into a conversation I was and then placed their arm around me and kissed the side of my head, they would be getting punched in the jaw.
📖 Her dad's a dick, she admits she's acting like a child. This Ben dick won't let her out of the damn booth when she elbows him to move so she can get out. How dare he just insert himself into this girls issues and then force her to sit there when she's uncomfortable. Not gonna lie I hate everyone already.
📖 "This is why I choose not to have real-life girlfriends. I can't even pretend without starting a fight." !!! RED FLAG!!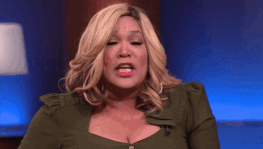 📖 "Believe me that's obvious. No gay man I know would have left the house looking like you do right now."

📖 I AM 36 PAGES IN AND HE ADMITS TO HER WHAT A PERV HE WAS ABOUT HER ASS AND IMAGINING WHAT COLOR PANTIES SHE MIGHT BE WEARING. ALSO ADMITS ABOUT BEING INTERESTED IN HER BECAUSE HE COULD TELL HOW INSECURE SHE WAS ABOUT HER SCARS THAT HE KNEW HE HAD A CHANCE!! AND SHE TOOK THAT AS ROMANCE AND INVITED HIM TO HER PLACE!!
📖 Fallon's mom sounds great, I have a feeling she's the only character I'm gonna like in this book.

📖 "I don't want to wear that, I want to wear this." "No," he says. "I'm paying for dinner, so I get to choose what to stare at while we eat." WHAT THE HELL!! I WOULD HAVE TOLD HIM TO LEAVE. WHAT THE HELL!! They're not even together and he's already fucking dictating what she should wear this is page 45. AND THAT'S NOT THE BEST PART, SHE FUCKING GOES ALONG WITH IT AND WEARS IT!!

📖 Wow, he leaves her apartment announcing to her roommate and their boyfriend that he knows that Fallon's panties are red. wow, how romantic that what every girl wished a guy would do on their way out of the apartment.
📖 "I feel stupid." "I barely know you, so I'm not about to argue with you over your level of intelligence because you could very well be as dumb as a rock. But at least you're pretty."

📖 Okay so they part and agree to meet every November 9th and she gives him a list of books to read and he gives her a list of things to do to push her out of her comfort zone. He read all the romance books she had him read and the only thing he took from it was "I've studied enough romance novels to know girls like it when the guys are somewhat aloof. I read somewhere those kinds of guys are called alpha males. Be a jackass, Kessler. Just a little bit. You can do it." And now that they are meeting up a year later he is intent on being an asshole to her because "I read it in a romance novel so she must like that."

At least she calls him out on it and talks about how she doesn't like it. The whole just because I enjoy reading about it doesn't mean I like it thing.
📖 He gets her into his room, shoves her onto his bed, forces her to talk about an uncomfortable date because she didn't want that guy to see her naked and what does he do…..gets her naked. And claims it to be research for the book he's writing about them, to do justice to her scars……
📖 So now she meets his brothers, soon to be sister in law and gets punched in the jaw and told that he deserved it by one of his brothers in front of her. I don't know why Kyle punched him but I agree with him.

Part of me is ready to just be done with this book but I made it this far so I have to finish it now. I need to know if Fallon wises up after this. I really hope so.