This is my first WWW Wednesday ever!! I stumbled across a couple of blogs who already do this and wanted to participate so here it is. The following is copied from a blog I follow :
Welcome to WWW Wednesday! This meme was formerly hosted by MizB at A Daily Rhythm and revived here on Taking on a World of Words. Just answer the three questions below and leave a link to your post in the comments for others to look at. No blog? No problem! Just leave a comment with your responses. Please, take some time to visit the other participants and see what others are reading. So, let's get to it!
The Three Ws are:
What are you currently reading?
What did you recently finish reading?
What do you think you'll read next?
What are you currently reading?
I feel like I have been reading Eye of The World for the longest time ever. I pick it up, I put it down, I get distracted by other books but I have made it my goal to finish this book before the year is over.
I recently downloaded Libby onto my e reader and 'They Both Die At The End' was available, which is wonderful because it's been on my TBR for the longest. I am enjoying it so far but I am only 8% into it so time will tell.
What did you recently finish reading?
I read the Shadowshaper series as part of my book club, The Lit Coven, and I absolutely loved it. Both books began fast and whip you up into the magic that is Sierra's life fantastically. I think what really resonated with me was the fact that I could relate to these characters and these characters felt real to me, I could see a lot of my family and friends in a lot of Sierra's family and friends as well.
This series was magical and it had lighthearted moments along with its serious moments. I liked that it tactfully added in the subject of gentrification and racial issues into it. It was real and I absolutely love that.

What do you think you'll read next?
I got this book for free through an Amazon Prime thing and the premise sounds great.
A comic book writer who now has to play detective as someone around town begins to murder people in accordance to her favorite comic book is an awesome concept to me and I can not wait to dive into it.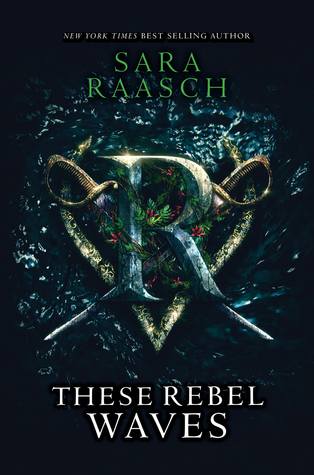 This is a read for my book club,
The Lit Coven, I have heard mixed things about this one. I am going into it with a blank slate and an open mind.