Time for another WWW Wednesday! This is reading meme hosted by Taking On A World of Words that asks
✨ What are you currently reading?
✨ What did you finish recently reading?
✨ What do you think you'll read next?
So I'll be sharing with you what I have read in the past week, what I am reading now and what I hope to read soon.
All links lead to Goodreads page
✨ What are you currently reading?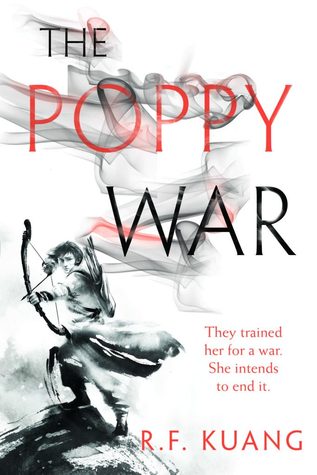 I have been anticipating With The Fire On High for so many months and I finally get to read it! Elizabeth Acevedo quickly became one of my favorite authors after I read the Poet X with my friend Lillian last year. I was enamored with the way she wrote and couldn't wait to read more from her, so I am very excited.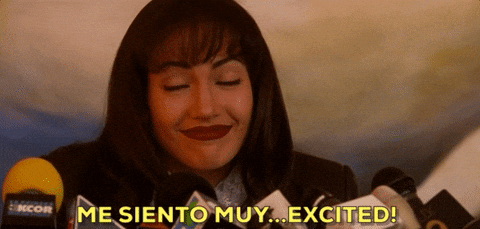 The Poppy War has been sitting in my TBR pile since last year waiting to be read and I am so ashamed. After reading the first twenty six pages I am already in love with Rin and the journey that I will take with her. I think I just held off so long because the size of the book seemed daunting to me but it no longer does now.
✨ What did you finish recently recently?
Rating : ⭐⭐⭐⭐
I can not sum up in words what I think about B.A.F.F that will do it justice. I read this as part of Sailormoonathon and I was actually quite surprised by what I found. This was a story of many things. A story about family ,friendship, acceptance, death, about letting go, and it did it all well in the midst of an adventure. I highly recommend you pick this one up. I look forward to reading its sequel, Secrets Are For Flowers.
Rating : DNF
One of the prompts for Sailormoonathon was to read a romance book and this one had been recommended to me so I gave it a shot. I gave it 134 pages to be exact. In the beginning I understood Raina's plight and sympathized with her but as the story progressed she became a girl hung up on her ex and a bit whiny about having to go on the dates to find a suitor for this arranged marriage. Granted, I would be whiny too if I had to on date with people I didn't know who I'm supposed to end up marrying. The thing that pushed me to the edge was that she has a best friend who is a lesbian and to get out of her dates, she lets her grandmother think that she is a lesbian as well. Her friend implores her to do the right thing and to stop pretending before it gets bad but she refuses. Her ex is back in town and she wants to see him, knowing that everyone would disagree because he broke her heart before, she wants to see him behind everyone's back and being a lesbian to everyone else would have them leave her alone. That was just too much to me. It didn't feel like a romance to me at all and at that point I didn't want to keep up with Raina's mess anymore.
I will be picking up another romance book later to fully meet the prompt.
Rating : ⭐⭐⭐⭐
This book pulled me in right away in the middle of a protest and didn't let me go. The world is fantastic. The characters are fantastic. The plot is amazing. I loved that Spanish words were not italicized and treated differently, they belonged where they belonged! The way that this one ended has me waiting on the edge of my seat to see what happens next.
✨ What do you think you'll read next?
Here's the thing…..I put a bunch of things on hold at the library about a week ago and yesterday I got a notification that something was ready to pick up. So I mosey on in and low and behold on the shelf with my name is a stack of all seven books! All seven came in at the same time, so now I don't know which one's I'll read first. What I do know for sure that I will be reading The Hunger Games.
It's the Team Mars book for Sailormoonathon and I am actually looking forward to re-reading this. I read it way back when it first came out and there are somethings I remember, some things that I don't, so I can't wait to see if my opinion about this book has changed over the years now that I'm older.
What did you read this last week? Did you read any of the books I read? What did you think about them?